Your eBay account could be suspended - Please respond
From: Important eBay Notification <aw-confirm_at_ebay.com>
Date: Wed, 15 Jun 2005 05:03:31 +0300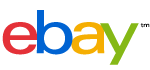 Dear eBay valued member,

During our regular update and verification of the accounts, we could not verify your current information. Either your information has changed or it is incomplete.

As a result, your access to bid or buy on eBay has been restricted. To start using fully your eBay account, please update and verify your information by clicking the link below:

http://www.ebay.com/aw-cgi/eBayISAPI.dll?verifyccplace

This notification expires on June 16, 2005.

Thank you for your prompt attention to this matter.

Regards,
eBay Inc.

* Please do not respond to this e-mail as your reply will not be received.
Received on Wed Jun 15 2005 - 04:03:38 MEST
This archive was generated by hypermail 2.2.0 : Tue Jan 02 2007 - 14:45:09 MET